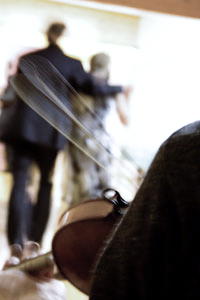 Based in the Scottish Borders and established over twenty years ago, The Clarty Cloot Ceilidh Band has a long-standing, nationwide reputation for providing high-quality Scottish and Irish traditional music for dancing and listening.
Consisting of fiddles, flute and guitar, The Clarty Cloot signature style is music that is energetic, varied, and exciting for dancers and enjoyable for the listener.
Whether you are planning a wedding, party or other function we are sure our extensive repertoire of sociable traditional Ceilidh dances can be tailored to suit your needs. Our experienced dance caller will guide you through the dances whether you are learning them for the first time, or are already a Ceilidh connoisseur!
Need more convincing ? Read what others have said about previous Clarty Cloot events here.